Bluegrass in Brevard - Stompin' in the Swamp
Date:
10/15/2022 at 11:00 AM to 4:00 PM
Event Description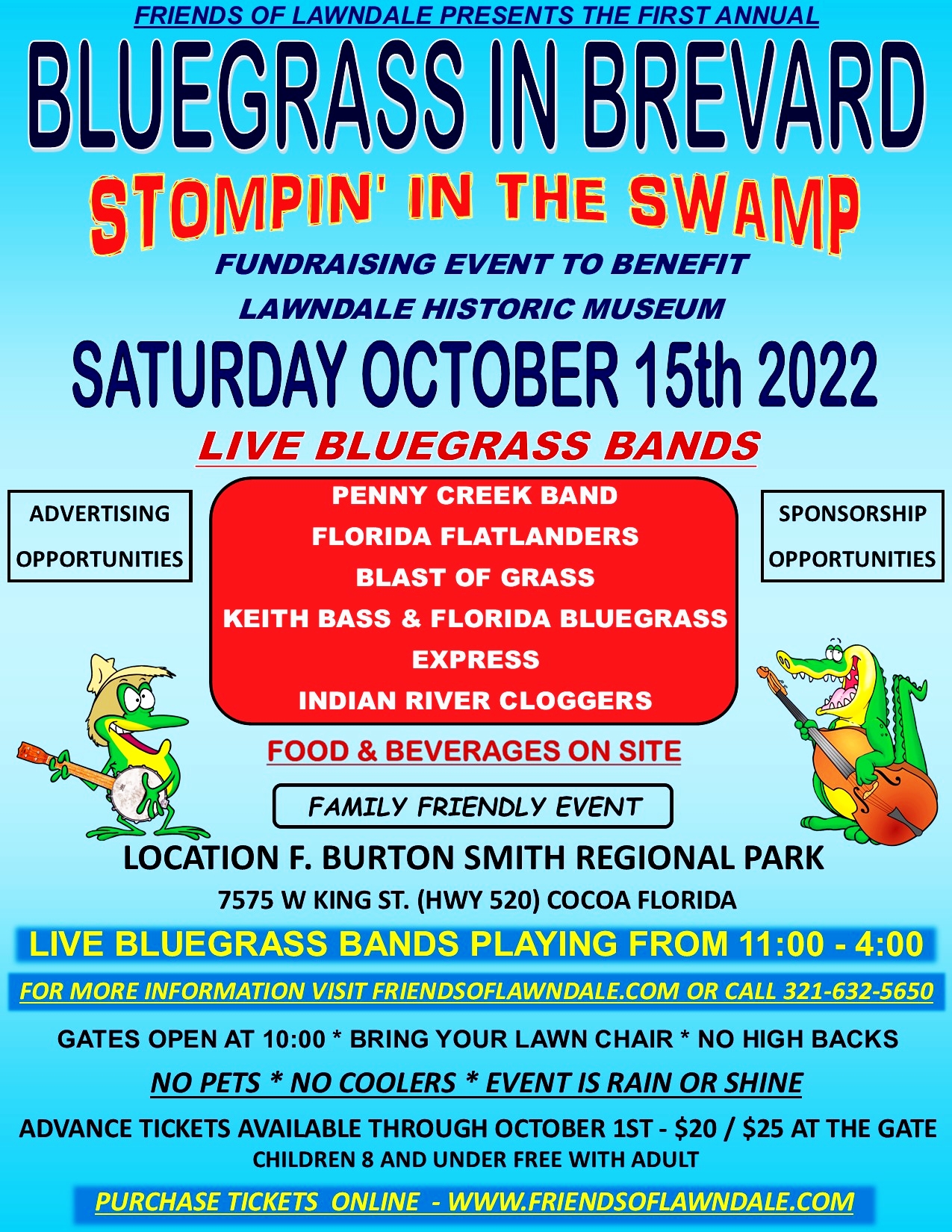 With the Support of Dave Elliot from The Tin Roof Shack Productions, we're inviting you to join us at a fundraising event to benefit the Lawndale Museum.
All proceeds from this event support the preservation and education of the Lawndale Museum.
Tickets will be available starting July 1st.
Location:
F. Burton Smith Regional Park
7575 W. King St
Cocoa FL